Welcome to Zhejiang Boley (Hang Shen) Heavy Machine Tool Manufacturing Co., Ltd. official website!
Technology
---
Adhere to the principle of technological innovation, all the products of advanced, reliability, suitability as the goal
To both domestic and foreign markets to provide customer satisfaction products and high-quality comprehensive technical service is Zhejiang Bole Heavy Machine Manufacturing Co., Ltd. has always been the aim. My company always adhere to the quality first, the principle of the supremacy of users, the product pre-sale and after-sales service as the survival and management of enterprises an indispensable important link. Marketing and installation of equipment under the marketing company, is the product service functions, in time to meet the users at home and abroad after-sales service products. The implementation of turnkey, complete sets of products or large and heavy duty products includes "turnkey project" from product design, manufacture, transportation, installation and commissioning to the use of the user. "Design Bray Heavy Machine Tool Manufacturing Co., Ltd. fulfilled the" Product Quality Assurance Statement "made in the commitment to provide customers with satisfactory products and services.
Zhejiang Bole Heavy Machine Tool Manufacturing Co., Ltd. has a strong comprehensive competitiveness, has been praised by all sectors of society and users. Over the years, the company has set a precedent of peers in the province for many years and has become one of the 100 largest enterprises in the mechanical system. The company has won various honors successively More than 60 titles. In 2007, it won the title of "Standardization Enterprise for Safety Production in Machinery Manufacturing Industry of Zhejiang Province" and "Product Quality Standardization Enterprise of China Light Industry Ministry". In 2006, it won the title of "National Quality Inspection Qualified Good Product", and with good economic operation quality and Market reputation, identified by the province as the key support issued one of the 100 key enterprises.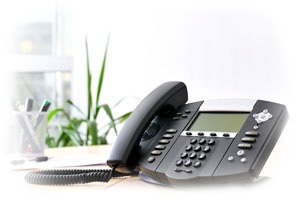 Timely service: We have more than thirty linkage service outlets throughout the country, ready to provide you with timely and accurate service.
At your service at any time:
You can always dial my company's service call
Service Hotline: 0572-8688600
Experienced technical staff to provide you with the solution to meet your needs
---
Zhejiang Bole Heavy Machine Manufacturing Co., Ltd. (Hangzhou Hang Shanghai Machine Tool Manufacturing Co., Ltd.)
Professional production: open punch, closed punch, precision punch, pneumatic punch press, CNC punch, welcome to inquire
Address: Industrial Park, Lei Dianzhen Deqing County, Zhejiang Province, Jomo South Road on the 1st (09 provincial toll station North)
Service Hotline: + 86-0572-8688600 Sales Hotline: + 86-13306813179
Fax: + 86-0572-8688603 E-mail: bolei@163.com
Check mobile website
Check WeChat public number
---
Copyright: Zhejiang Borei (Hang Shen) Heavy Machine Tool Manufacturing Co., Ltd.